Graduation Ceremonies 2017
Congratulations to our 2017 graduates.
In June 2017 our Senior Honours Class of 2017, MSci Honours students and our PhD students Dr Anne-Marie Mann, Dr Ildiko Pete, Dr Yuchen Zhao and Dr Michael Mauderer graduated. Students were invited to a reception in the School prior to the ceremony, to celebrate their achievement with staff, friends and family. Our then Head of School, Professor Steve Linton, said during his Graduation address.
"For what you have achieved here, we are so proud of you. For what you will achieve, we wait eagerly and will always be proud. And wherever you are, we hope you will always regard St Andrews as a place you can call home."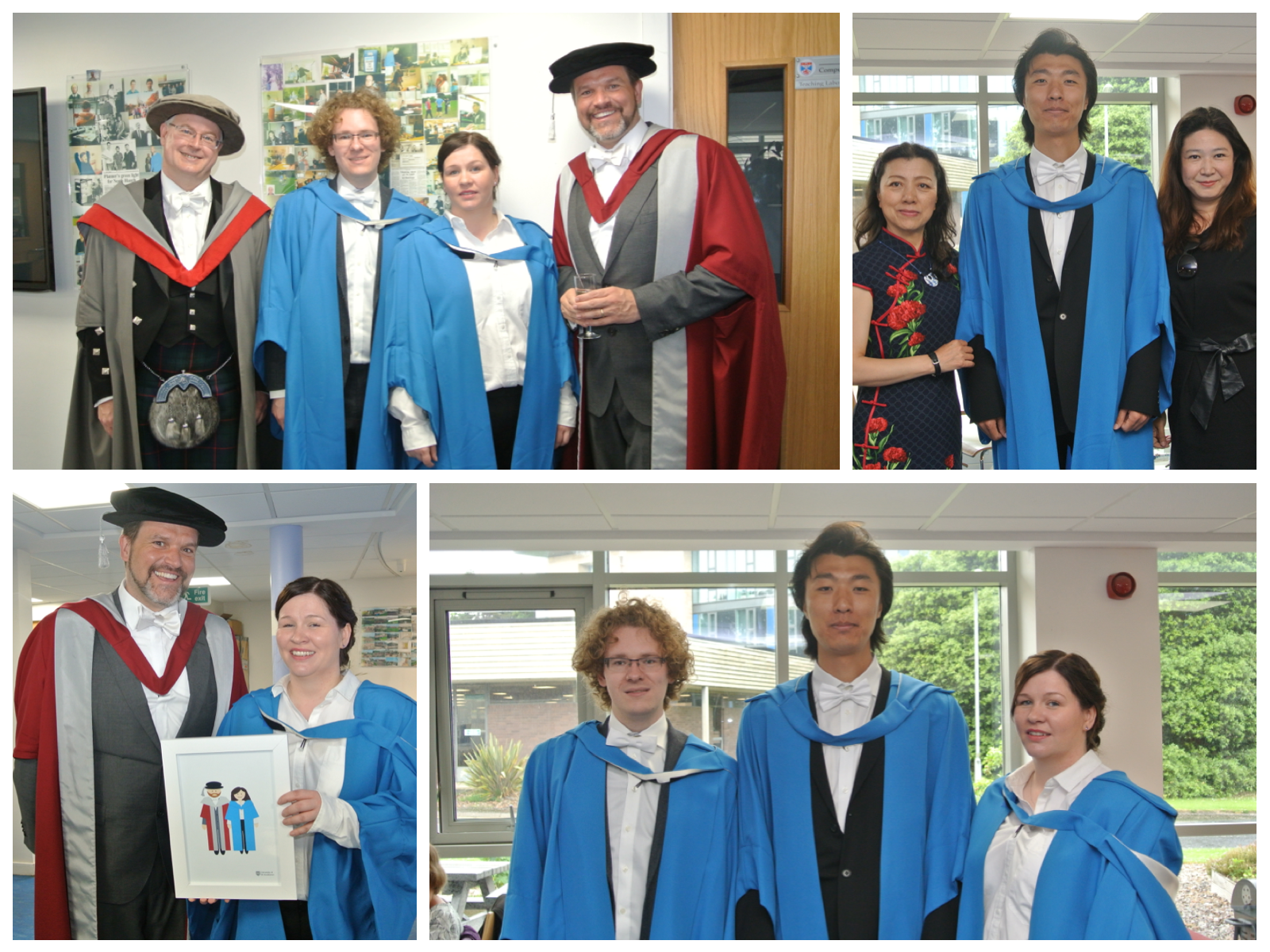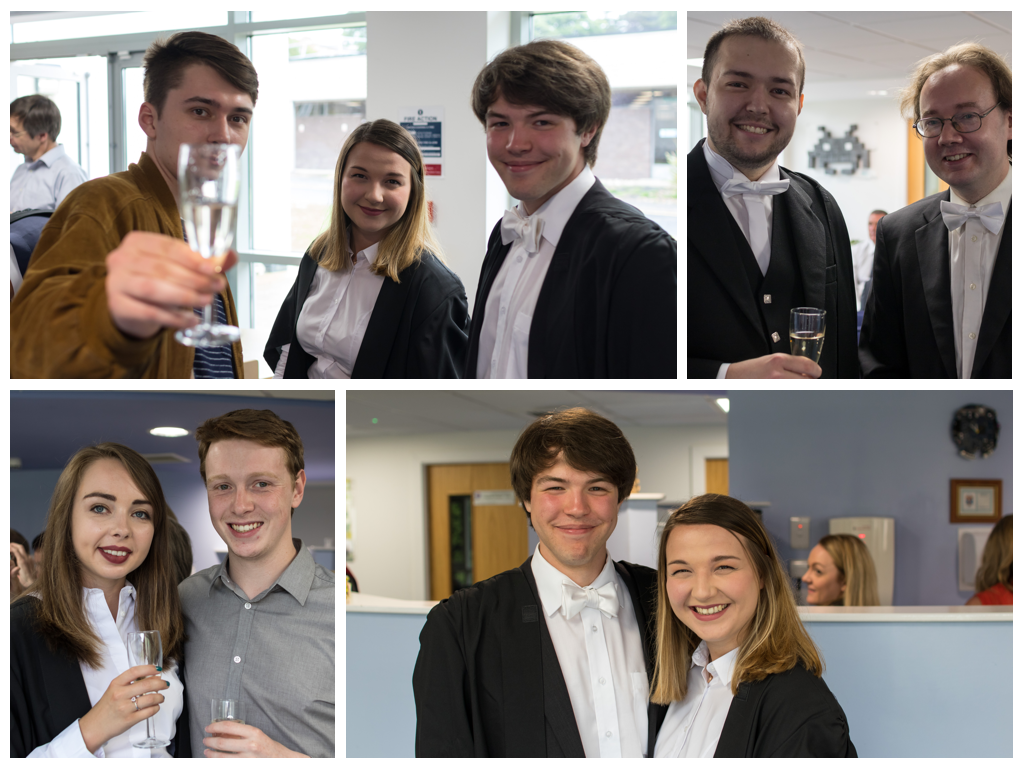 See more details on the June 2017 Graduation here
In December our Masters Class of 2017, and MPhil student Yunjia Wang, graduated. Again students were invited to a reception in Computer Science, to celebrate their achievement and reflect on their time in the School.