We congratulate our Director of Teaching Dr Graham Kirby on being rewarded for championing 'learning by doing' at The University Teaching Awards held in Parliament Hall.
The School is rated highly for student satisfaction, which echoes the great teaching and strong student staff community sustained here in Computer Science. Graham is pictured below participating in some recent School activities.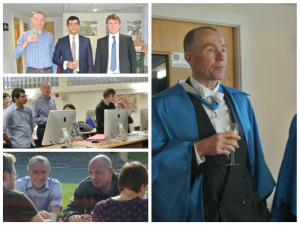 Images courtesy of me (apologies in advance).