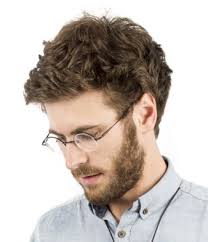 Please note that this seminar will now take place in Jack Cole 1.33A on Wednesday 5th July between 15:00 and 16:00
Title: Between Exploration and Explanation: Visualizations for Insights, Curiosity, and Storytelling.
Abstract: This talk presents a set of interactive visualizations for exploration and recent work in how to communicate insights through data-driven stories. In particular, I will present work on visualizing networks including an open-source online platform. Then, I will discuss comics as an approach to communicate not only changes in temporal data but to weave narration, textual explanations, and data visualizations. The questions raised by the talk are about effective ways to engage a larger audience in understanding, learning, and use of visualizations for exploration and communication. As visualizations are becoming more and more commonplace and familiar to people, we can see more and more aspects of our daily lives being potentially enriched with information presented visually. Eventually, I want to raise the question of which role novel technology such as Augmented and Virtual Reality can play in exploring, communicating, and interacting with visualizations.
Biography: Benjamin is a Lecturer in Design Informatics and Visualization at the University of Edinburgh. His research designs and investigates interactive information visualizations to help people explore, present, and understand information hidden in data. He focuses on the visualization of dynamic networks (e.g., social networks, brain connectivity networks), as well as temporal data (e.g., changes in videos and Wikipedia articles, events on timelines), comics for storytelling with visualizations, as well as visualization and interaction in Augmented and Virtual Reality. Before joining the University of Edinburgh in 2017, Benjamin worked as a postdoc at Harvard University, Monash University, as well as the Microsoft-Research Inria Joint Centre. Benjamin was visiting researcher at the University of Washington and Microsoft Research in 2015. He obtained his PhD in 2014 from the Université Paris Sud where he worked at the Aviz Group at Inria.
Event details
When: 5th July 2017 15:00 - 16:00
Where: Cole 1.33a
Format: Seminar