Professor Aaron Quigley and Professor Yoshifumi Kitamura (Tohoku University, Japan) have been appointed the general co-chairs for the ACM CHI conference on Human Factors in Computing Systems in Asia in 2021.  CHI is hosted by the ACM SIGCHI, the Special Interest Group on Computer-Human Interaction
The ACM CHI Conference on Human Factors in Computing Systems is the premier international conference for the field of Human-Computer Interaction (HCI). This flagship conference is generally considered the most prestigious in the field of HCI and attracts thousands of international attendees annually.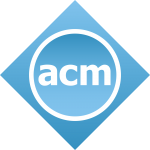 CHI provides a place where researchers and practitioners can gather from across the world to discuss the latest HCI topics. It has been held since 1982 and this is only the second time CHI will be held in Asia.  CHI 2020 will be held in Hawaii while CHI 2019 will be held in Glasgow next May. The location for CHI 2021 will be announced to the global research community during CHI 2019.

This week Professor Quigley was invited to present at the Third ACM SIGCHI Asian Symposium hosted in the Research Institute of Electrical Communication at Tohoku University, Sendai. The ACM SIGCHI Asian Development committee organised this event to bring together early career researchers, students and more from multiple countries in the Asia-Pacific region to discuss ideas that can lead to innovations and to inspire us all. The event served to  develop connections and regional/local societies through promoting collaboration among Asian-Pacific HCI researchers and practitioners. Professor Quigley will be spending his upcoming sabbatical in Asia.