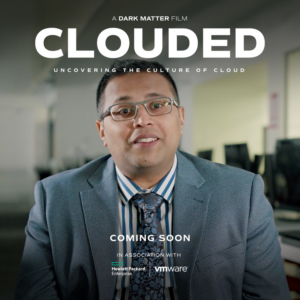 Congratulations to Blesson Varghese who features in a newly released documentary in collaboration with Hewlett Packard Enterprise and VMWare.
An original film that is uncovering the realities of cloud technology and its effects on both business and society. Many have grown confused with our relationship with a rapidly expanding cloud market, others are reflecting on their strategies. The question is, when did cloud become so 'Clouded'.
Clouded confronts some of the uncomfortable truths that exist in today's cloud culture. This is a journey of discovery that uncovers topics which undoubtedly require further thought by governments, enterprise businesses and technology executives.
The full documentary can be watched at https://www.consciouslyhybrid.com