Last month Professor Simon Dobson was invited to be on the PhD examining committee for Indushree Banerjee at TU Delft.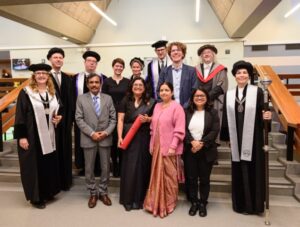 She passed with flying colours, for her thesis on ad hoc network protocols for use in disaster recovery situations. The protocol is designed around a very strong model of social justice and equality, working on low-power mobile devices and operating so as to conserve power reserves and device lifetime over the important 48-hour initial period of disaster relief.
Indushree did her MSc in St Andrews ten years ago, which gives us the opportunity for a couple of before-and-after photographs.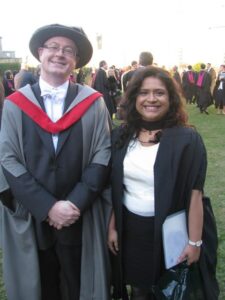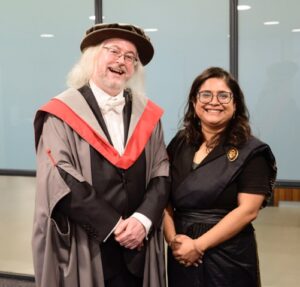 Neither of them seem to have changed all that much, apart from Simon having gone "Full Gandalf" during lockdown.
Indushree is now doing a postdoc in Delft, focusing on technology applied to  wildlife conservation and ecology. We're hoping to get her over for a seminar in the new year.