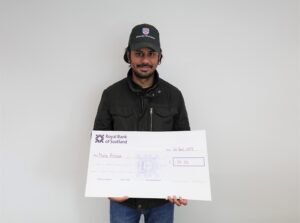 Congratulations to Mirza Hossain, a MSc student from the School of Computer Science, who won the 'technology' category of our bi-annual ideas competition What's the big idea?. Mirza was awarded £100 for telling his idea for a new technology specifically targeted at AI researchers. Mirza has also secured a space on the upcoming Steps to Start Up and FastStart Design Thinking Sprint programmes in May.
These programmes are part of the Entrepreneurship Centre's Summer series which are open to all staff, students, and non-University members.
More information and registration here.
The competitions will re-open again in the new academic year and students and staff can apply here.