The School hosted another hugely successful StacsHack last month. We congratulate the St Andrews Computing Society (Stacs) for running a fantastic event. Earlier in February they also coordinated and participated in Google HashCode, a team-based programming competition aimed at solving real-life engineering problems selected by Google.
Hackathons allow students with a range of talents and aptitudes to form groups and create innovative projects in 24hrs. It's clear from the many photos that great fun was had at both events.
Gorgeous graphs, mood hub, SpeechFrenzy, Social face, Fresh: freshers app, Myo Athletics, pinboard and FarmScript are just some of the projects demos presented during StacsHack. Why not join them for StacsHack3 in 2017.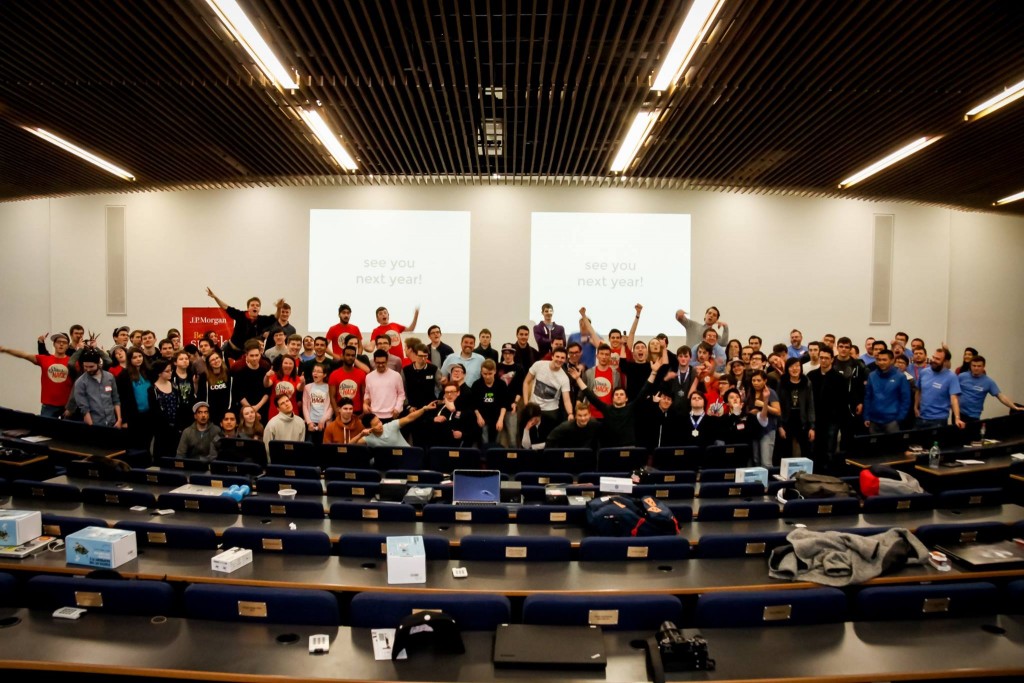 Thanks to Stacs for continuing to represent the School of Computer Science in such an upbeat and inclusive way.
Sponsors: GitHub, J.P.Morgan,Bloomberg, Codeplay and Startups hackcampus and Codio.
Hardware Lab Partners: Arduino, nest, intel, leap motion, muse, oculus, particle, pebble, and Myo.
StacsHack Photos by Ryo Yanagida, courtesy of Major League Hacking.
Google Hash Code Photos courtesy of Computer Science.