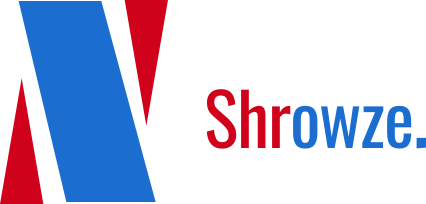 "The Human Personal Assistant you summon by text"
Computer Science student Nnamdi Ekwe-Ekwe launches a UK-wide app today, that frees up your time to do what you want to do rather than what you have to do. Shrowze is an app that provides everyone with their own human personal assistant to help them with whatever they need to do. It is the Human Personal Assistant you summon by text.
Nnamdi a PhD student in the School, built Shrowze in response to how long he saw it took people (himself included) to complete tasks that should be simple and straightforward (such as finding accommodation, booking a flight, organising and booking a meal, getting a plumber, etc.)
Nnamdi notes,
"As a full-time student I've always wanted to have more time for myself and concentrate on the truly important things, while not neglecting the numerous commitments I have every day – a problem shared by millions the world over. I just remember spending lots of time on routine everyday things that needed doing, when instead I could have been spending my time more usefully."
With Shrowze, whatever it is you need doing, whatever it is you need getting, from wherever in the world, their team of human personal assistants can help – all you have to do is send a text. Shrowze has been trialed over the past 6 months with the general public and with students, receiving great feedback.

"Hi, I'm looking for accommodation for next year. This is my budget, and it's going to be 4 of us sharing. Can you give us some potential places and book us viewings?"
"Hi, can you find me cheap flights to Barcelona for next week? And accommodation, and also give me a list of things to do there?"
"Hi, can you book me the best but cheapest taxi to the station? Three of us are going, we have two pieces of luggage!"

Shrowze is now live for all users across the country. For the next two weeks, anybody who signs up with Shrowze, will get 1 hour free time to have access to their own human personal assistant. Additionally, all students get a special 50% discount for as long as they are a student to use Shrowze.

Website – https://www.shrowze.co.uk/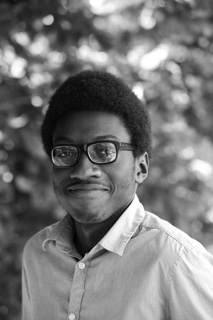 Nnamdi Ekwe-Ekwe completed his undergraduate degree at the University of Leicester before studying for his Masters in Advanced Computer Science at the University of St Andrews and is currently a PhD student with a focus on Cloud Computing.
Text and images courtesy of Darcy Roberts, Communications Team, Shrowze and Nnamdi.