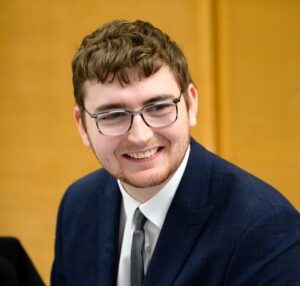 Jack Waller, one of our MSci students in the School of Computer Science, has won the Software Engineering Undergraduate of the Year.
Well done to finalists Ben Sanders and Hannah Falk also Computer Science students who made it to the final of the awards, organised by targetjobs.
The targetjobs Undergraduate of the Year Awards is an annual competition aimed at finding the best undergraduates in the UK. Each award is partnered by a prominent graduate recruiter who provides a fantastic prize for the winner, which could include a paid internship, a trip abroad, or other exclusive opportunities.