The School hosted a hugely successful StacsHack last month. We congratulate Stacs St Andrews Computing Society for organising and running a fantastic event. Hackathons allow students with a range of talents and aptitudes to form groups and create innovative projects in 24hrs. It's clear from the many photos that great fun was had by all. View some of the winning projects at the challenge post submission gallery.
Thanks to Gala Malbasic, Nick Tikhonov, Ieva Vasiļjeva and Vika Anisimova for representing the School of Computer Science in such a positive way and for all their hard work and enthusiasm.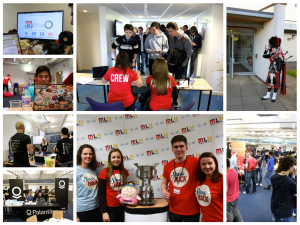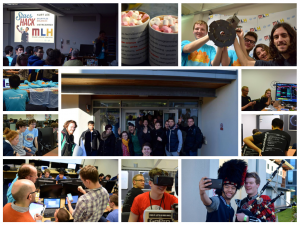 Sponsors: Palantir, J.P. Morgan, Braintree_Dev, Bloomberg and Thalmiclabs.
MLH Hardware Lab partners: Oculus VR, Pebble, Thalmic Labs, Sparkfun, Estimote, Leap Motion and Spark.
Images courtesy of Gala Malbasic and Major League Hacking.
More images from the event can be viewed on the StacsHack Facebook Page.