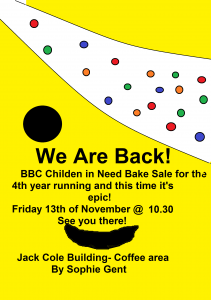 On Friday November 13 from 10.30 there will be a bake sale hosted by Sophie Gent in aid of BBC Children in Need in the Jack Cole Building coffee area.
There will be a vegan and gluten free option, but if you need this please feel free to let us know in advance so we can reserve some for you. (Tell Ian Gent)
All money taken will go towards the BBC Children in Need. This is a charity to help children in the UK, and more can be found at the BBC Children in Need website
This is the fourth time we've done this and it's been successful every time, so we hope to see you there.  Here are some photos from two years ago to tempt you.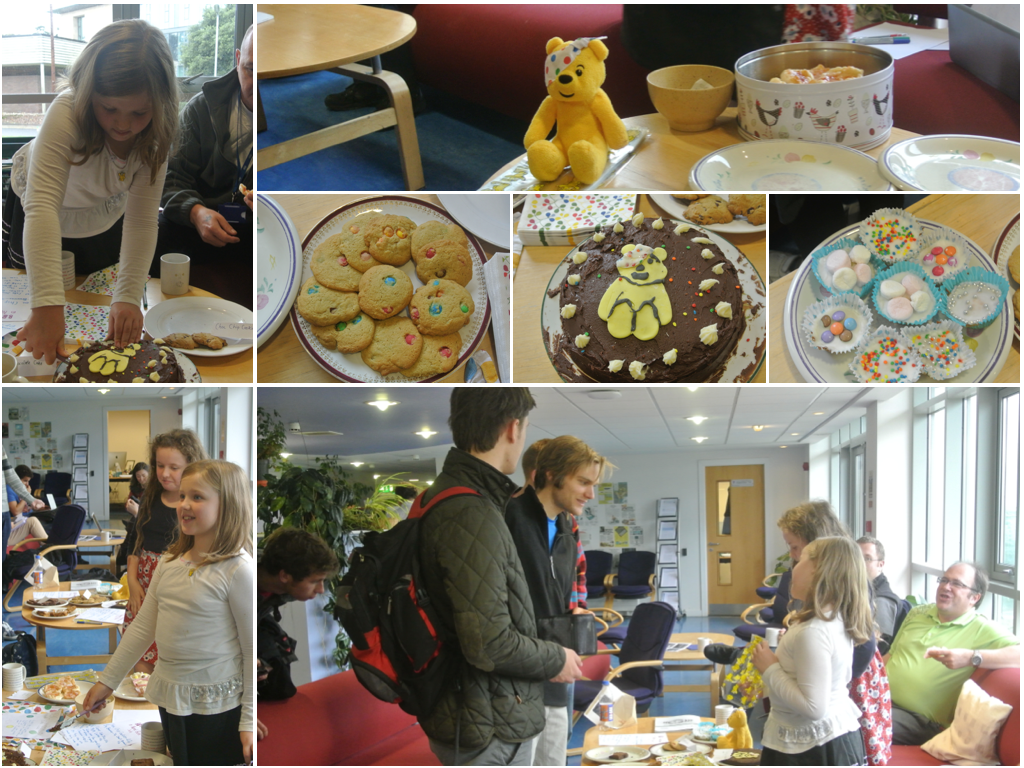 Event details
When: 13th November 2015 10:30 - 11:30
Where: Cole Coffee Area