Congratulations to the Masters Class of 2014, and PhD students Dr Lakshitha De Silva and Dr Iain Parris who graduated today. The School also celebrated the installation of Professor Ian Miguel.
Students were invited to a reception in the school to celebrate their achievement with staff, friends and family.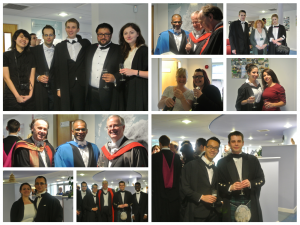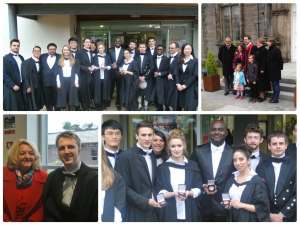 Winter graduation coincided with a weekend of St Andrew's Day celebrations captured in full glory by MSc student Xu Zhu.
Our graduates have moved on to a wide variety of interesting and challenging employment and further study opportunities, and we wish them all well with their future careers.